SORPAC – sale of machines for weighing and packing vegetables and fruit
We are a Polish company manufacturing machines for weighing and packing, as well as complete lines for portioning, cleaning and packing fruit and vegetables.
If you are interested in fast and accurate weighing and cutting costs by automating many processes during vegetable weighing and packing, Sorpac, based in Jaraczewo, Wielkopolska, will certainly be able to offer many practical and innovative solutions. As a renowned manufacturer of machines for vegetable and fruit production, weighing and packing, we have modern technological facilities which allow us to create equipment tailored to the specific needs of our clients.
Grow your business – invest in high quality equipment for packing, weighing, cleaning or portioning fruit and vegetables directly from the manufacturer.
The range of services we provide is very broad and not only includes sales, but also professional servicing of production machines, which reduces costly downtime to a minimum. The great advantage of our products is a very good price to quality ratio, so what Sorpac offers will meet the expectations of both individual farms and established companies, as well as investors just completing their equipment.
Sorpac offers a variety of weighing machines: automatic scales (weighing machines, weighing hoppers – AW models) and combination / drawer scales (MW models, so-called channel scales) with capacities of up to 15 tonnes per hour. In addition, our portfolio also includes mesh bag packing machines with single and double thread seaming heads (mesh bag packing machines – RF models) and film bag packing machines (film machines – FW models). We also sell brushers (B model) for dry cleaning potatoes and onions, among other items, in many variants and selection tables (ST model) with dimensions of up to 300 cm for both sitting and standing work. For those who appreciate the convenience of weighing and packing at an affordable price, we offer our latest weighing and packing machine (AWRM model). It is a weighing hopper that weighs vegetables up to 6 tonnes per hour and packs them in mesh bags.
Combination scales, automatic scales, weighing and bagging machines, packing machines, mesh bag packing machines, brushing machines or inspection tables can be integrated into entire vegetable or fruit weighing and packing lines.
On special request, we can also develop other production machines for you to increase the efficiency of your portioning, weighing and packing processes.
Everything from a single source: from design and manufacturing, through machine sales and service, to comprehensive after-sales advice.
We provide professional and comprehensive consulting on the selection of optimal solutions, we recommend what you really need and what will improve working comfort, increase efficiency and reduce costs!
We offer our clients professional advice when selecting machines, free initial start-up training, warranty and post-warranty service and after-sales consultancy. At the same time, in order to enable you to weigh and pack your vegetables as efficiently as possible and to operate the equipment you have purchased without any problems, we offer to provide you with completely free instruction on set up. This will make it much easier for you to stay ahead of your competitors in the agricultural sector.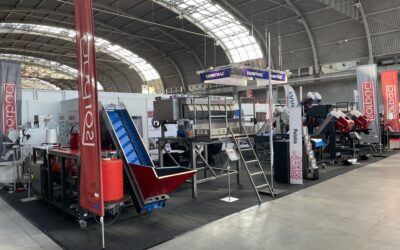 The AGROTECH trade show will be held in Kielce, from 8 to10 October 2021. Visit us at our stand number 40, hall "E". Once again this year, we are presenting the entire portfolio of our machines. Among other things, we will show you our multi-head weighing machines,...
read more
MW413, MW813, MW1013 -multi-head weighing machine
It is used for weighing and portioning vegetables.
Rashel Bagging Machine
Used to pack vegetables into rashel bags.
Selection tables
for manual selection of potatoes and onions.
Automatic Scales AW115, AW116, AW312
Automatic weighing machine is used for portioning and bagging vegetables.
Vegetable brushing machine
Use: Dry cleaning vegetables, potatoes, onions, root vegetables.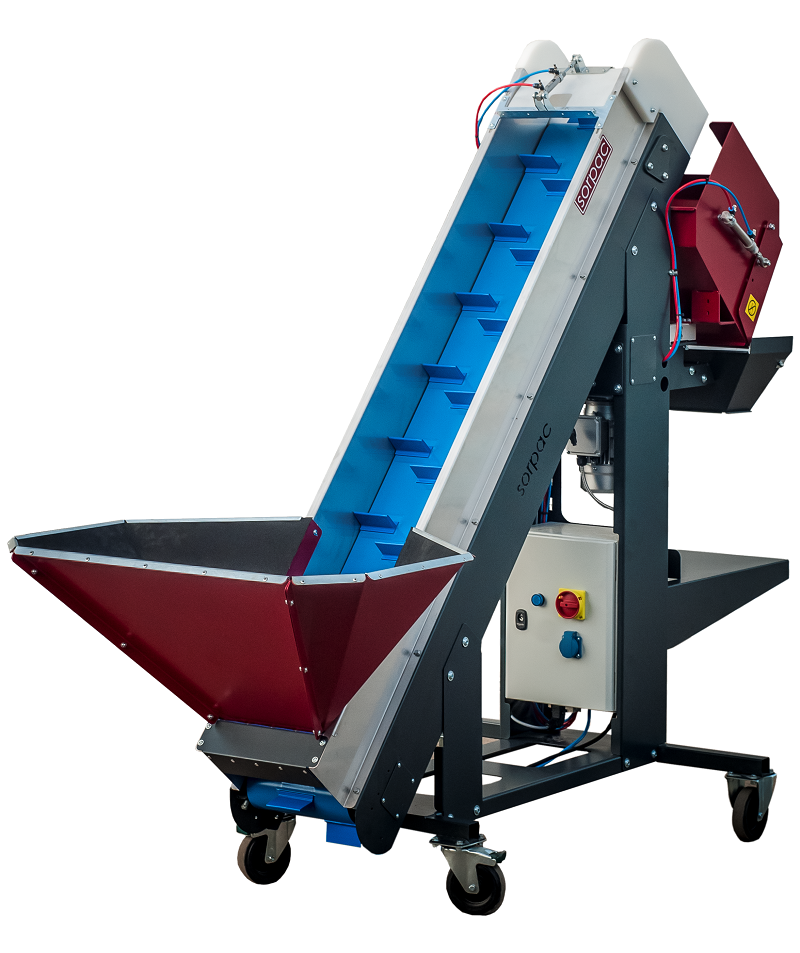 Waga automatyczna AW115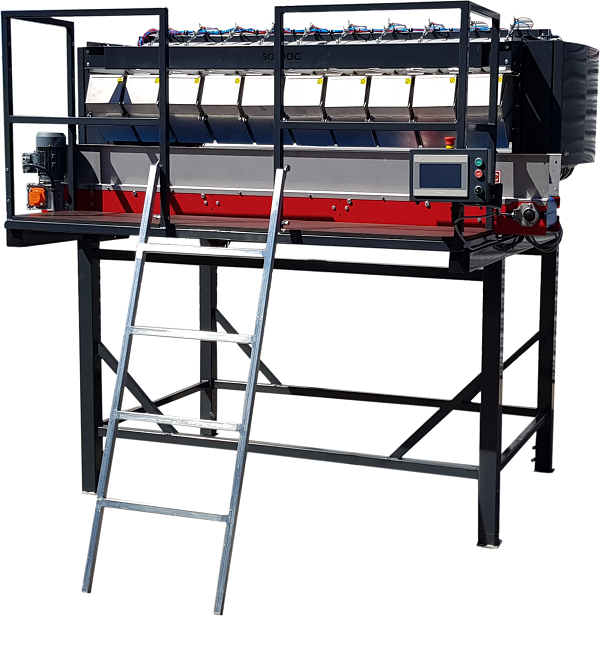 Waga kombinacyjna MW1013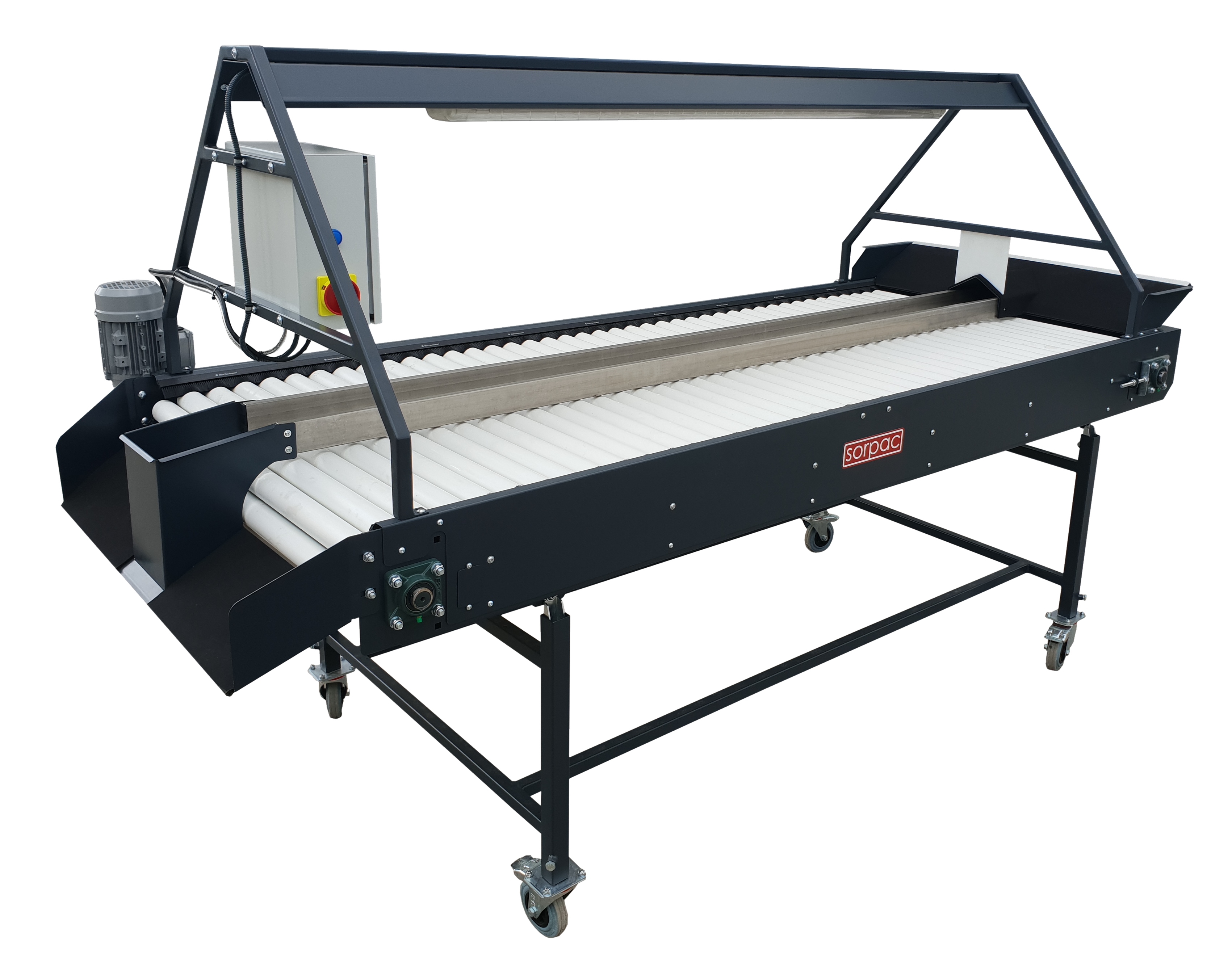 Stół selekcyjny ST2510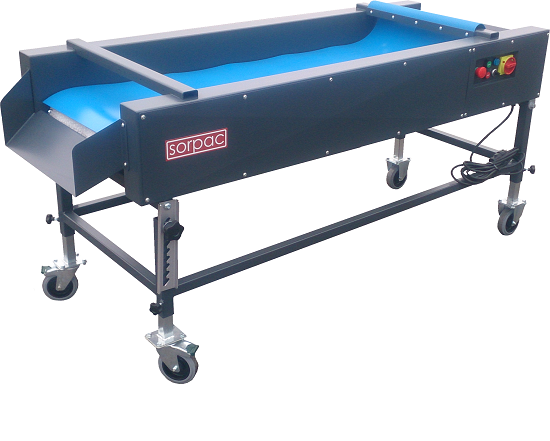 Szczotkarka B1255